Three positions on the Brady Board of Education have come up for election in 2020. The Leader caught up with the four candidates that are running to fill those positions, and asked several questions to help inform voters as they go to the polls on Nov. 3. Each candidate's answers are included below.
The questions were: What motivates you to want to become (or continue to be) a school board member? What challenges do you see at Brady Schools and do you have a vision for how to meet those challenges? What relationship should the board have with its community, staff, and parents/families?
Bryan Franzen: I graduated from Gothenburg Public High School in 1985 and went on to graduate from UNL in 1989 with a BS in agriculture and a degree in agribusiness. After a short stint in farming I established Franzen Crop Service (agronomy service) and then took a job with Monsanto in September of 2000 as a district sales manager for DEKALB/Asgrow. For the past 20 years I have remained employed with Monsanto (now Bayer Crop Sciences) as a field sales representative for DEKALB/Asgrow. Our family also maintains a commercial cow/calf operation south of Brady. I am married to Brande (Johnson) and am the father to four children who have or are currently attending Brady Public Schools (Lexi, Cooper, Jocelyn, and Carter).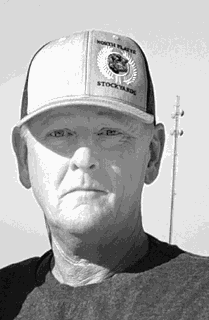 I want to continue to be a representative/voice for the patrons of the Brady Public School District while helping to keep the school district on "track", as well as helping to set policies that affect your child and your school. As a taxpayer, I want to do my part to keep the budget in "check" while paying close attention to the district's priorities for academic achievement.
State mandates are always a challenge and we, as a board, need to develop plans to meet these mandates while representing the taxpayers of the district.
The board must always be open-minded when it comes to verbal communication while trying to get all stakeholders to understand district policy. Also, board members must collaborate with all stakeholders (community, staff, and parents/families) in order to help set the vision and goals for the school district.
Marge Spencer: I have been married to George Spencer for 47 years. We have two daughters; Jennifer Spencer of Brady, and Samantha Mosser (Mitch) of Omaha. We have four grandchildren; Dagny Petska of Brady, and Neal, Major and Maddux Mosser of Omaha.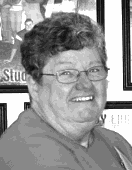 I have been involved in coaching and teaching for over 60 years. I am a graduate of Gothenburg High School, North Platte Jr College, and Kearney State College. I have a masters of administration from Chadron State College. I taught at Brady Public Schools and North Chicago, Illinois early in my career. I was a staff member of North Platte Public Schools for 21 years, retiring as an elementary principal in the district.
I have always thought it was my responsibility to give back to the community. I have a lifelong passion for education and working with students to provide the best learning environment possible. I live by the philosophy, life is for learning and learning is for life.
The three primary challenges I see for Brady Public Schools are: to sustain and grow student enrollment, to provide a rigorous curriculum, and to be fiscally sound. My vision to meet those goals is: provide affordable housing that will allow families to move to Brady. I will work with all stakeholders to make this a reality. I am currently a member of an LLC that provides housing in Brady. Next, hire and retain excellent administrators, teachers and staff. Finally, strive to be fiscally responsible in all budget decisions concerning Brady Schools.
A board member should spend time in the community listening to all constituents and work to meet the educational needs of all students.
Tina Golter: My name is Tina Golter, and I have lived in Brady with my husband, Casey, since 1996. We have four children, two of whom are now alumni, one in high school and one in elementary. We have a small cattle herd that we raise for beef and sell "farm to freezer". We also have fresh eggs, milk, and garden produce. In the spring, I'll have fresh produce, garden plants, and perennials to sell. I thank God every day that I live in the community of Brady, there is no place I'd rather raise my family!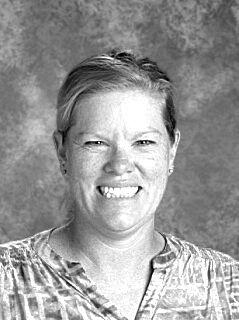 When I ran for school board four years ago, I really didn't know all that I was getting into. I knew I wanted to do my part in my own children's education, as far as making sure we have great administrators. So now I feel like I know what's going on, and can really be a contributor to discussion and decisions being made.
Our greatest challenge right now is Covid. We are working hard to provide the greatest education, with the kids in the building! There has been very lengthy discussion about all of the "layers" that Covid has added. Extra duties that our administrators, teachers and staff are doing that fill in the gaps that have been laid out because of this pandemic. I love our small district where everyone works alongside each other and we are all better for it!
We, as a board, are always open to ideas. We would like to see patrons of our community at our meetings. Personally, I like that fact that I'm in the building almost every day working alongside people that are here for the kids. I also see the challenges first hand, and places where we can improve. I pray that our little school continues into the next generations, building kids that do great things.
William Porter: I lived in Brady from 1991-2000 at which time I moved to fulfill a professional advancement. I returned to Brady in 2009. I was employed in the educational system for 43 years and am now retired. I was an elementary teacher for 26 years, a principal for four years, and a superintendent for 13 years. My wife and I have been married for 52 years. We have four children, 13 grandchildren and five great-grandchildren. Two of our sons and four of our grandsons have graduated from Brady High School.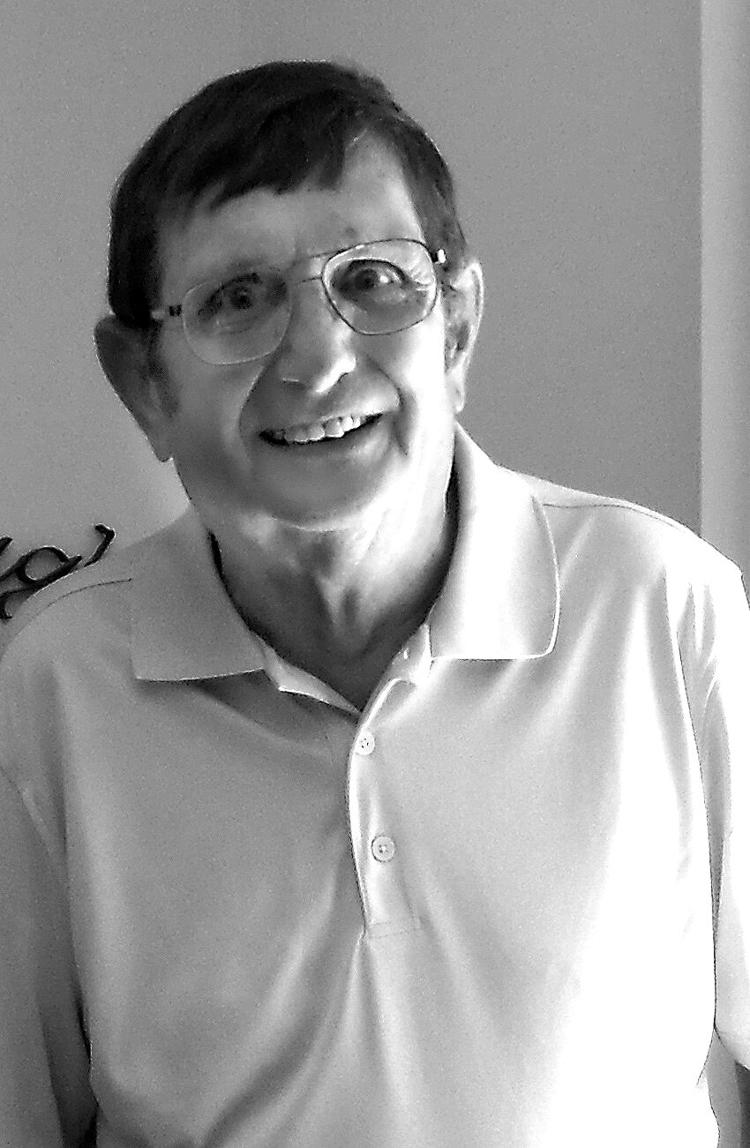 I strongly believe that all students are capable of being academically successful. Thus I firmly believe that the main responsibility of the Board of Education is ensuring academic growth for all students. I also believe that the amount of taxes requested by the school is becoming a burden for the district's taxpayers. In the last five years the District's evaluation has grown by 53%, the General Fund Tax Request has grown by 54%, and the General Fund's spending has increased by 33%.
I am very concerned about the poor performance of Brady's students on the Nebraska State Test (only certain grades are tested) over the past five years. In 2014, 81% of Brady's students tested proficient in Reading, 78% in Math, and 82% in Science. In 2019, 50% tested proficient in Language Arts, 40% in Math, and 49% in Science. I am also concerned that the personal interest of some school board members supersedes the academic achievement by all students. A building was purchased for $25,000 and remodeled for approximately $40,000 to be used by essentially one extra-curricular activity. One school board member who voiced concern about the rising cost of Special Education voted yes to spend approximately $65,000 for essentially one extra-curricular activity. Also, the budgeting process of Brady Public Schools leaves me to doubt that academic achievement by all students is the main concern of the Brady Board of Education. When comparing Brady's 2013-14 Annual Financial Report to Brady's 2018-19 Annual Financial Report, I found some numbers that concern me. The Superintendent's wage increased by 58%, the Principal's wage increased by 21%, Activities Fund spending increased by 30%, and the cost of all instruction increased by a mere 14%. The above information helps a person understand why Brady's student performance on the State Test has decreased compared to other Nebraska schools.
The members of the Board of Education should have a positive and open relationship with community members. The Board should honestly answer all questions to the best of their ability and not make up any excuses. There may be some things a board member cannot discuss with the community at that time; the board member should fully explain why they cannot give out any information. If the board member does not know the proper information they can refer the community member to the proper board member.
A board member must remember that he was elected by the community to do what is best for the entire community and all the students of Brady Public School.
All board members must respect and appreciate all staff members. He/she must remember to listen to a staff member's complaint only after the staff member has followed proper procedures. l prefer to respond and follow up on a complaint if it is written out, dated, and signed. I will listen to any staff member that has a plan to better the educational process of Brady Public Schools.
Without parents/family we would not be able to keep Brady Public Schools open. The Board must listen to and acknowledge any concerns of the parents. A board member should only respond to a complaint about a staff member after the parent has followed the proper channels.