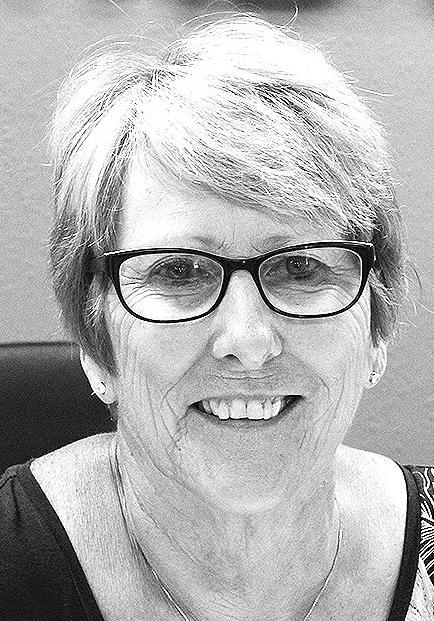 When the Gothenburg City Council approved the 2020-21 city budget in September, some key areas were targeted. One of those areas is addressing the city's infrastructure, and at Tuesday's council meeting another step was taken toward that goal.
Back in July the council approved an agreement with Miller & Associates for the ADA ramp project, one of the projects identified in the 2020 Street Improvement Plan as having top priority. The project will utilize CDBG (Community Development Block Grant) funds and  includes the replacement of 66 wheelchair ramps at intersections along Avenue D, Avenue F and Lake Avenue between 13th and 18th Streets. At Tuesday's council meeting bids for that project were shared with the council by Gary Steele of Miller & Associates Consulting Engineers.
The three bids received were from Paulsen, Inc. of Cozad, Myers Construction, Inc. of Broken Bow, and A Plus Contracting, LLC of Sutton. Paulsen, Inc. submitted the lowest bid of $133,116, and following a recommendation from Steele that bid was accepted by the council.
The council also gave approval on the second reading of an ordinance to set the new utility rates for next year. Those rates will go into effect the first of the year. A request by Coffee Tree to have a trailer set up on the corner of Lake Avenue on 9th Street on Nov. 19 was granted. The coffee trailer will be operational between 10 a.m. and 4 p.m. in conjunction with several downtown businesses hosting holiday open houses that day.
In a non-action item, the council reviewed the library report written by Gothenburg Public Library Director Mary Koch. The report noted that the library continues to serve patrons though it is still operating with reduced hours. Koch said the library staff strives to keep everyone safe by delivering books to the entryway for those not comfortable with entering the building, as well as quarantining and cleaning all returned materials.
Koch also reported that a children's librarian has not yet been hired. However, with in-person story hour not currently being held she said the staff is able to adequately cover the children's library.
The next meeting of the Gothenburg City Council is set for Dec. 1. Mayor Joyce Hudson said all meetings are planned to be held in person at this time.