Nebraska Secretary of State Bob Evnen has announced that the final list of candidates for offices and ballot measures have been certified by his office. "My office has finalized the certification of candidates and ballot measures that file with the State of Nebraska." Evnen said, "This certification is a vital part of the process and ensures that candidate names and party affiliations are listed correctly."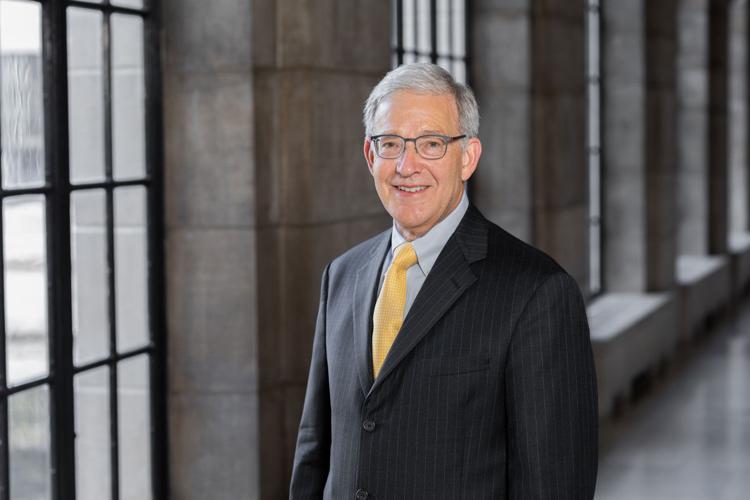 The 2020 general election ballot will also allow voters to vote on four Initiatives Measures proposed by petition and two Constitutional Amendments proposed by the Legislature. By random drawing, the Initiative Measures will be numbered as follows:
Initiative Measure 428 - Payday Lending
Initiative Measure 429 - Games of Chance Constitutional Amendment
Initiative Measure 430 - Games of Chance Regulatory
Initiative Measure 431 - Games of Chance Tax
"In accordance with the placement of the initiative measure on the ballot, my office will be hosting a hearing in each of the three congressional districts as required by law," Evnen stated. "These hearings will allow Nebraska voters to have their questions addressed."
Informational pamphlets are being created and distributed for each initiative. In addition, pamphlets will be available in county election offices and the office of Secretary of State this week. Early ballots will begin to be sent starting this week as well.
In the general election all voters receive the same ballot, regardless of party affiliation. On the local level, only one race is being contested - that of Gothenburg City Council, East Ward. Some of the national, state, county and local races of note that will appear on our ballots include:
President - (R) Donald J. Trump/Michael R. Pence; (D) Joseph R. Biden/Kamala D. Harris; (L) Jo Jorgensen/Jeremy Cohen
Senator - (R) Ben Sasse; (D) Chris Janicek; (L) Gene Siadek
Board of Governors, CCC - District 2, Linda J. Heiden; At Large, Sam Cowan
Central Platte NRD - Subdistrict 1, Jay Richeson
Director Dawson PPD - Robert Kennicutt
County Commissioner, District 1 - E. Dean Kugler; District 4 - PJ Jacobsen; District 5 - Rod Bates Reynolds
County Noxious Weed Board - Matt Hothem, Dean E. Brand
Gothenburg City Council, West Ward - Jeff Kennedy
Gothenburg City Council, East Ward - J. Buddenberg; William J. Rahjes
Gothenburg Airport Authority - (vote for 2) Roger W. Tederman; Lorie Hoesel
Board of Education Gothenburg School District 20 - (vote for 3) Kyle Fornoff; Becky Jobman; Kelly Terrell
There are two polling sites in the community. Gothenburg East votes at the American Lutheran Church, while Gothenburg West will go to the United Methodist Church.
If you have not yet registered to vote, you do still have time. The deadline to register for voting in the Nov. 3 general election is Friday, Oct. 16.
Candidates are asked to be mindful of state and local laws guiding the placement of campaign signs. Evnen says, "We are moving into the business time of election season. While campaign teams are eager to place signs in the most visible locations they must ask permission of landowners to avoid complaints of nuisance and trespassing on property."
Campaign teams need to know the guidelines for signs to avoid public violations as well. Campaign signs have started to appear in places they do not belong, such as state rights-of-way. These include intersections, medians, shoulders, road entrances, and exits, sidewalks and ditches. It is a matter of public safety. The Nebraska Department of Transportation (NDOT) does not want drivers becoming distracted by signage and they need to ensure the safety of employees who mow and maintain these right-of ways.
In rare cases signs are permitted in rights-of-way, those must be approved in advance by NDOT. Local ordinances also restrict the placement and size of campaign materials. Violation of local sign ordinances may result in a fine. Secretary Evnen emphasizes that campaign teams and candidates should become acquainted with the rules in order to avoid fines or sign removal by NDOT.
"As we move into the busiest part of elections when debating, campaigning and early voting begins, it is important to know the rules for signage," Evnen says.