Dave Zorn of Gothenburg, senior biologist for The Central Nebraska Public Power and Irrigation District, was named as one of several appointees to Nebraska's Riparian Vegetation Management Task Force. Members of the task force were announced last month by Gov. Pete Ricketts.
Zorn officially became Central's Senior District Biologist in May of 2016. "When looking back at the chain of events that led me to where I am today, it is as if there were some type of 'gravitational force' pulling me towards Central," Zorn recalled. "In the Fall of 2005, during an overnight field trip for Herpetology, we stayed at the Jeffrey Lake Lodge. I distinctly remember taking an evening walk and found myself doing a bit of self-reflection and soul searching. At that moment, it became very clear to me that my pursuit of happiness needed to include a career that would allow me to be close to nature and the outdoors."
The following two summers Zorn worked as a summer intern for the Tri-Basin NRD located in Holdrege. The interns rotated their time between the NRCS and CNPPID. After earning a bachelor of science degree in 2008, Zorn said he was faced with the decision of either pursuing a master's degree or gaining valuable field experience, both of which were highly desired by potential employers.
"I opted to go the field experience route and shortly thereafter learned that Central was hiring part-time summer technicians to work at Lake McConaughy," he said. After a short meeting with Mark Peyton, the Senior District Biologist at the time to discuss the details of the position, Zorn spent the next two summers as an assistant there.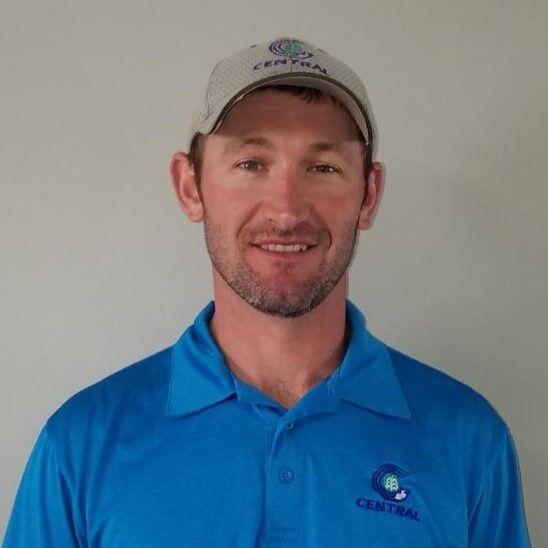 Since this position was only during the summer months, Zorn was looking for something to do during the winter months when an opportunity arose. "The Kingsley Hydro was scheduled for a major rehabilitation project during the winter of 2009 and Devin Brundage asked if I would be willing to assist with this undertaking. This opportunity allowed me to work with and get to know several of the other Central employees," Zorn said.
At the end of the 2010 monitoring season, he moved back to Kearney and started working for Headwaters Corporation, a natural resources management consulting firm. Zorn spent the next five years with Headwaters conducting various wildlife monitoring efforts and assisting with numerous habitat management activities. Then in early 2016, he was presented with the opportunity of attempting to fill the shoes of the retiring Mark Peyton.
"The timing seemed perfect as my wife Mandy and I had just welcomed our son, Jaden, into our family and had been talking about our desire to raise our family in a smaller community. Gothenburg seemed like it would be a great fit, and it has been," said Zorn.
When he was hired for the position Zorn was informed of a continuing education program offered by CNPPID known as the Tuition Reimbursement Program where employees are reimbursed for the costs of tuition after successfully completing a course directly related to their position. He immediately saw that as an opportunity to obtain an advanced degree in biology. "So, for the next three years, I juggled a new job, graduate level college courses, and a growing family as we welcomed our second child, Jayla, into our family in August of 2018."
Education is something that has always been important to Zorn. He grew up in the small town of Oshkosh and attended Garden County High School, where he excelled both academically - graduating salutatorian - and athletically. "I participated in nearly everything I could, including gymnastics, football, baseball, basketball, track, powerlifting, and trap shooting," he shared.
He said he has also always enjoyed the outdoors - hunting, fishing, camping and boating - and knew that passion would play into his choice of a college major. After graduating high school in 2003, Zorn attended the University of Nebraska-Kearney with plans to go into teaching. But he eventually changed direction and shifted towards a focus on wildlife, pursuing a comprehensive degree in Biology with a Wildlife Emphasis at UNK.
The Riparian Vegetation Management Task Force (RVMTF) that Zorn was recently appointed to was created in statute to bring multiple partners and stakeholders together to address the concern of invasive plants obstructing Nebraska's river basins. "The importance of the preservation of our river systems in Nebraska is obvious to some, but not so apparent to others," he explained. "It is very clear to me that the benefits provided by these rivers are far reaching and include a multitude of ecosystem services such as: producing electricity, supplying irrigation water, recharging the aquifer, providing wildlife habitat, serving as flood control, generating tourism, creating hunting/fishing opportunities, providing scenic beauty, and offering other recreational opportunities for the outdoor enthusiast. Seeing the value in preserving these great natural resources throughout our state, serving on the RVMTF is just another way for me to try and contribute."
In addition to participating on the RVMTF, Zorn also sits on the board of the Platte Valley Weed Management Area (PVWMA), and serves on the Fund Advisory Committee for the Platte River Resilience Fund. He encourages anyone interested in learning more about helping to support the protection of the Platte River system for today and future generations, to reach out to him or another Fund Advisory Committee member. You may also visit the website at https://www.nebcommfound.org/give/platte-river-resilience-fund/.