Covid-19 has hit the community particularly hard the past two weeks, and that has prompted a change in the plans for graduation. Gothenburg Public Schools Secondary Principal Seth Ryker made the announcement Monday evening regarding the Aug. 1 ceremony in a phone message to parents of 2020 GHS graduates.
"At the recommendation of both our local health care officials and our regional department of public health the decision has been made to cancel the graduation ceremony," the announcement said. "This recommendation is directly tied to the current rate of infection within the community of Gothenburg. Graduates are asked to stop by the school to pick up diplomas on either Tuesday, July 28 or Monday, August 3 between the hours of 8 a.m. and 4 p.m. Students wishing to take a picture can bring their cap and gown and have their picture taken. The picture along with a statement of congratulations will be shared on social media."
It was a sad end to a tumultuous school year, and not at all what the GHS administration was hoping for. Superintendent Dr. Todd Rhodes had made it clear that the district would do all they could to provide a ceremony for the graduates, but public safety is always top priority.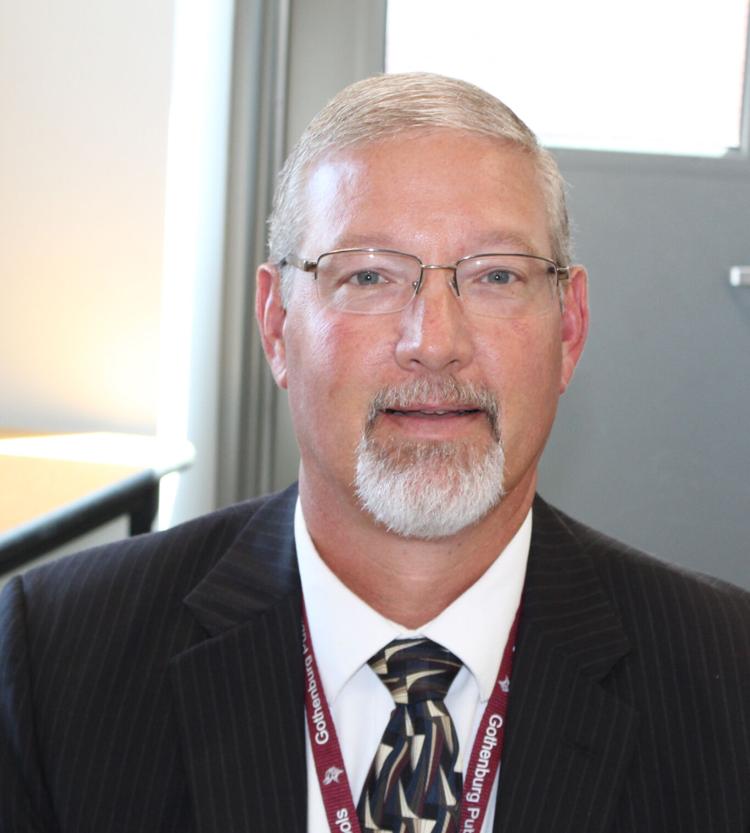 With the scheduled first day of school only two weeks away, the long awaited back-to-school plan for Gothenburg Public Schools has been released. Seeking guidance from Gothenburg Health, Two Rivers Public Health Department and West Central District Public Health, the district has developed a strategy based on a tiered risk-dial approach. What day-to-day operations look like on campus beginning Aug. 13 will be determined by where we are as a community on that risk dial.
"Our goal is to have students in school as much as possible," said Dr. Rhodes. "There will be health directives and requirements from national, state and local health officials or the Nebraska Department of Education that the District must follow in order to keep students in our schools and reduce the spread of COVID-19 in our community."
Dr. Rhodes noted that accommodations will be made on a case-by-case basis for students who may need a different educational plan, such as special needs students. He also reminds the public that these plans may change as new guidance becomes available from the Nebraska Department of Education, the CDC, or state or local public health agencies.
The key thing for parents to understand is that students will not have the option of attending school or doing remote learning. As long as school remains open, students are required to attend in person except under special circumstances as determined by staff and administration.
The risk dial being used to determine guidelines consists of four tiers: green, yellow, orange and red. The first tier, green, indicates a low risk of COVID-19 spread with minimal cases in the community, and most importantly, an effective vaccine that is widely available. Under green, school would operate completely as normal.
"I don't anticipate us operating in the green anytime this school year," said Dr. Rhodes.
The next tier, yellow, is considered moderate risk and is initiated when there is a downward trajectory in the number of positive cases and limited community spread. Rapid testing must also be available to move to yellow, which it currently is in Gothenburg.
When operating under yellow, all students Pre-K through 12 will attend school in person and are strongly encouraged to wear masks. Teachers and school employees will be required to wear masks when unable to socially distance. Random temperature checks may be conducted, and hand soap and sanitizer will be provided.
While under yellow, water fountains in the buildings that do not have water bottle filling stations will be disabled and students will be encouraged to bring their own water bottles. Students will enter the building through designated doors and congregations of both students and staff will be limited. There will be walking "lanes" in the hallways to keep students separated and the use of lockers will be staggered at the elementary level.
Live classroom sessions will only be made available for students who are not able to attend in person as determined by law, such as IEP students or those requiring quarantine.
Under the yellow tier, students being transported to school by bus will wear masks, as will the bus drivers. All field trips will be suspended. Brunch will be served in the classrooms and the students will have lunch in the cafeteria, with physical distancing in place. Some food options may be limited, condiments will be provided in individual packets, and parents or visitors will not be allowed to eat lunch with students.
The district will move to the orange tier, which indicates an elevated risk of COVID-10 spread, if there are increasing or high stable numbers of positive cases, or early stages of clusters or outbreaks in the community. Orange is also assigned if there is only enough testing available for symptomatic people and critical medical equipment is in limited supply.
When operating under orange, students will be required to wear masks. However, exceptions will be made for those students whose parents complete an opt-out form. Temperature checks will be conducted and all students will be required to use hand sanitizer upon entering and exiting the classroom. Again, those water fountains that do not have water bottle filling stations will be disabled and students will be encouraged to bring their own water bottles.
The orange tier will also implement a staggered entry and release schedule for students through designated doors, and the use of lockers will be staggered at the elementary level. Academic lockers will not be used at the secondary level. Transportation of students to and from school will not be provided. While lunch may be served in the cafeteria, other options may be considered at this tier including using other spaces such as the gym, or serving lunch in the classroom. Elementary classes would utilize a seating chart for lunch, and student movement within the cafeteria would be limited.
The highest level on the tier is red, which is issued in the case of a severe outbreak. At this level, hospitals would be seeing a surge in capacity, there would be inadequate testing for critical workers and there would be a shortage of testing supplies or critical medical equipment. At the red level all school buildings would be closed and all students would participate in remote learning from home. Grab and go meals would be provided for families.
Dr. Rhodes noted that because of the fluidity of the situation, the risk dial can change rather quickly. All GPS staff are being trained on implementing each of the tier practices, and Dr. Rhodes encourages all parents to become familiar with the rules and requirements for each of those levels. Whether under green, yellow or orange, it is important to remember that all sick children and adults must stay home, and proper hygiene practices must be implemented by everyone.
Parents who may have questions or concerns about the plan are encouraged to not call the school office, but instead email those questions/concerns to covid@gothenburgswedes.org.