"Although most youngsters dream of being something more interesting, I've known I wanted to be an attorney from about junior high school on," Jasen Rudolph shared. He achieved that dream several years ago, and recently opened his own practice in his hometown.
Rudolph became a resident of Gothenburg when he was just 5-years-old when his family relocated here from Texas, and in his mind that qualifies him for Gothenburg 'native status.' He went all through school here, and after graduating from high school he moved to Lincoln to attend the University of Nebraska earning his bachelor's degree in 2010. He went on to receive his juris doctorate degree in 2013 from UNL.
"I have always received fulfillment from helping others in tough spots, if I am able to. I mark To Kill a Mockingbird as one of my top 10 favorite books," said Rudolph. "My mother worked in law firms for several years, including working for former Gothenburg attorneys Steve Potter and Derek Mitchell, where I find myself in their past office today. Something about that really feels like coming full circle."
In 2016, Rudolph met his wife, Laneya, from Grant. "She played soccer with my cousins and loves the outdoors as much as I do. She also brought with her three amazing kids, Alec, Mackenzie and Peyton. It was a package I couldn't refuse so we married in January of 2018," Rudolph said.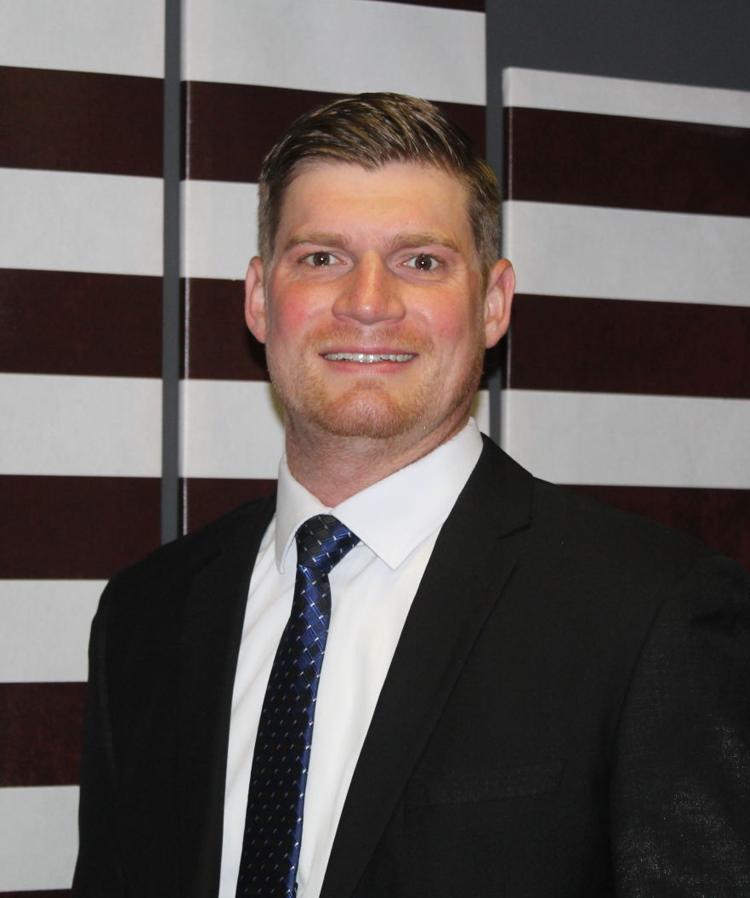 He said while so many have been reeling in uncertainty during the COVID pandemic, he viewed the timing as an opportunity - and took it.
"For many, the Coronavirus has created challenges; for me, I saw it as an opportunity to finally return home to work and live in the community I have always cherished. I saw the outbreak as a time to set up shop with everything slowed down," Rudolph explained. "Our family was fortunate with timing, and blessed with community members that helped us get the operation up in less than one week."
Rudolph thoroughly enjoys his profession, and says like most jobs there are challenges and there are rewards. "For me, the biggest challenge of practicing law is practicing law. Every case is different and deserves proper attention and careful consideration, and the legal landscape is always changing.
"My favorite thing about what I do is when I assist someone in need and they are satisfied with the outcome. And police reports are always interesting; they can be sad, heartwarming, or entertaining," he added. "With today's cultural climate, I find it important to reflect that law enforcement and the heroic efforts of first responders are not always as black and white as they may seem."
All through his youth Rudolph was involved in 4-H and FFA. He has also served in various church organizations and volunteer service projects, as well as Rotary International. He was part of the Broken Bow City Council when he lived and practiced in that community, and is a board member with Hunters For Youth.
Rudolph loves being outdoors and engaging in any type of outdoor activity - hunting, fishing, hiking and camping - especially with his family. He is also an avid reader.
His new office is in the Potter Law Office building, and Rudolph said he is excited to be back home living and working. "I look forward to serving my hometown community in any capacity I can in the future."
To learn more about Rudolph's business and the services he offers, visit his website at www.rudolphlawllc.org.