We are traveling through uncharted waters, and as circumstances continue to change and evolve so will our responses. That was the sentiment echoed by Gothenburg Public Schools Superintendent Dr. Todd Rhodes, and school board president and GIC President Nate Wyatt this week.
The Gothenburg Board of Education met in emergency session Sunday evening to discuss the COVID-19 crisis and what the school district's response to that should be at this time. The decision was made to close the school beginning Thursday, March 19 - a choice Dr. Rhodes said was not an easy one to make.
He addressed the faculty and staff in a special meeting at the school on Monday afternoon. "Since about last Friday this has been changing hour by hour, and I have remained in close communication with the Department of Education and Governor Ricketts," said Dr. Rhodes. "We have been trying to gather the right information at the right time to make the best decision."
Rhodes told his staff there were three key factors that determined the option of closing Thursday rather than on Monday, as many other schools chose to do. First, there have been no confirmed cases of COVID-19 in either the West Central Health Department or Two Rivers Health Department, the two departments which serve our area.
At the time, immediate closure was mandatory only if there have been confirmed cases.
Second, Rhodes said the administration felt it was very important to do what they could to help parents deal with the inconvenience being placed on them. "We wanted time to be able to sit down and plan what things are going to look like moving forward," he explained to the staff.
Finally, the board and administrators felt the district needed time to create structures to allow learning opportunities for the students outside of the classroom. "We want to make sure our kids have those resources they need. We are working on a deployment plan in the elementary to get chromebooks home and teacher packets put together," he said.
Students and parents were allowed to pick up their chromebooks beginning on Tuesday. Though classes were held Monday and Tuesday, students who did not attend were not counted absent. "We have tried to be very open with our students and parents that this is a family choice," Rhodes explained.
Attendance was just under 50% on Monday, and a little less than that on both Tuesday. "As a district our goal is to maintain some type of contact with each of these kiddos," Dr. Rhodes told his staff.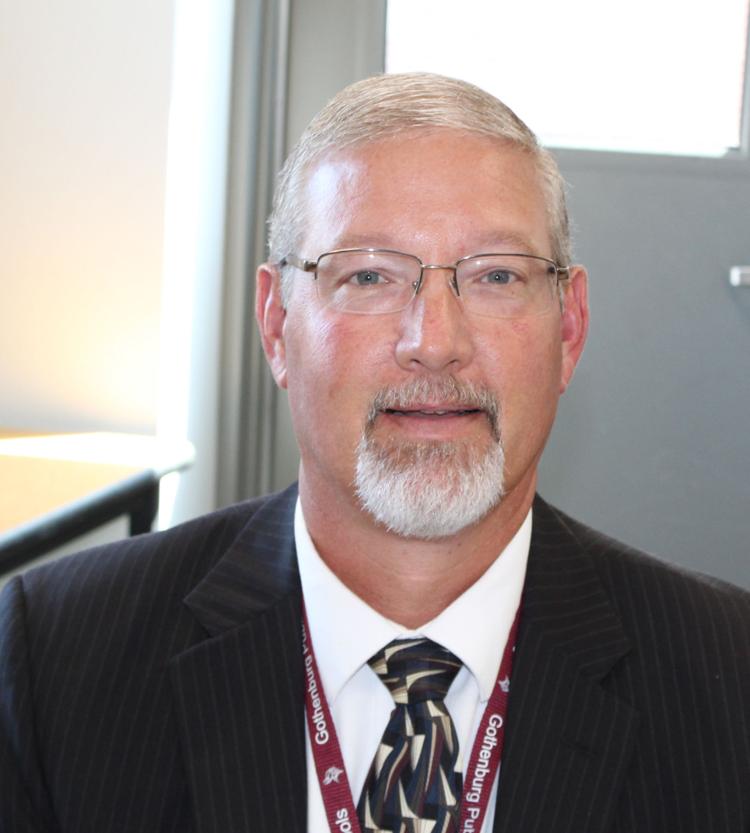 The students aren't the only ones who will be absent from the building. Rhodes said that after Friday, teachers will also be expected to work remotely. "The only two groups of people who will continue to work in the building will be the custodial staff and the lunchroom staff," he explained. "We want each of you to take care of yourselves and your families."
Dr. Rhodes could not give a specific timeline for when classes will resume. "We have not yet seen the darkest hours. We don't know how long this is going to last, as any confirmed cases would start the six to eight week stopwatch," he said.
However, Rhodes did offer his staff words of encouragement. "This is by far the most difficult situation and decision I have ever been involved in during my 27 years of education. But one of the things I have learned since I've been in Gothenburg is that this community finds a way, and this district finds a way. And we will get through this."
NUTRITION AND FOOD SERVICE
The lack of time in the classroom is not the only factor of concern Dr. Rhodes has. In fact, it may not even be the biggest concern. While schools are obviously in the business of providing children with an education, for many kids school also offers a place of safety and an opportunity for good meals.
"We understand that for some kids school lunch is not the best meal they get, it's the only meal they get," said Dr. Rhodes.
Starting on Monday, March 23, Gothenburg Public Schools will be offering meals to all students under the age of 18 each weekday. "We will continue that service until March 30, or until school reopens," said GPS Nutrition Services Director Joni Jacobsen.
These meals are being provided at no cost to families. Each meal "sack" will contain food for one breakfast and lunch for each child in that household's family. Families who would like to participate in the program are being asked to complete a form online at http://bit.ly/GPSMeals2020. Families may opt in at any time by completing the form or contacting the Nutrition Services Director at Gothenburg Public Schools at 308-537-3651 ext. 6127.
On the form families will indicate the number of meals being requested and the preferred pickup location.
Meals will be available to pick up between 11:30 a.m. and noon Monday - Friday at the following locations:
American Lutheran Church, 1512 Ave. G
First Baptist Church, 1002 Ave. C
Trinity Lutheran Church, 2002 27th
Lakeside Bowl, 2703 Lake Avenue
Our Lady of Good Council Catholic
Church, 1915 Ave. J
Gothenburg Public Schools,
Activity Entrance, 1322 Ave. I
South Bay Laundromat, South Lake
Avenue.
Dr. Rhodes said plans are also being made to continue the Backpack Program, which provides meals to families in need on the weekends.
When it comes to meals and nutrition, our children are not the only segment of the population affected by closures. With Governor Pete Ricketts signing an executive order this week limiting meetings and gatherings, environments such as the Gothenburg Senior Center are also being impacted.
Senior Center Board Member Justin Hetz said the center plans to continue its home delivery service, and will begin offering curbside pickup service for lunch as well. They will also be sending the food in non-returnable containers rather than the dishes currently being used for the meal deliveries.
DEVISING A PLAN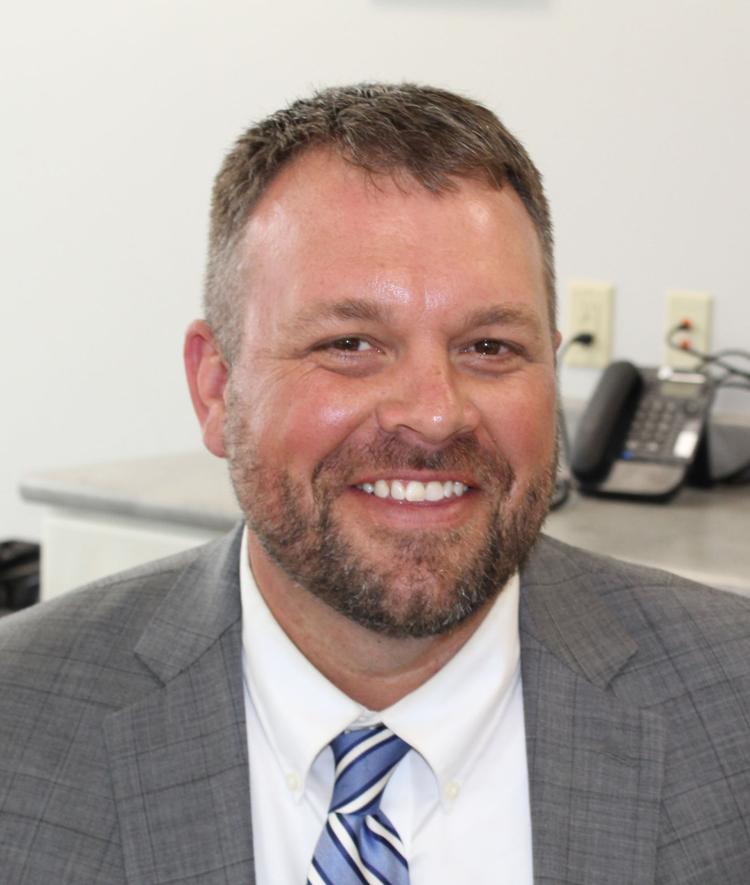 Nearly 25 community leaders, business owners and medical personnel shared in an informational and strategy session at Gothenburg Health on Tuesday afternoon. Many of those took advantage of modern technology by participating digitally. Nate Wyatt facilitated the meeting and explained the reason behind the gathering.
"I think we have a responsibility to educate other people in this community, and as leaders it is time for us to step up and do that," he said.
Dr. Anna Dalrymple has taken the lead on behalf of the GH medical staff in terms of planning as a facility and educating the public. She told the group Tuesday that the hospital staff had met the day before to begin preparing employees.
"I'm hoping we look back in a month and say we didn't have to do all that, but no one knows that for sure," Dr. Dalrymple explained.
She said that Gothenburg is currently in Phase 1, meaning there have been no confirmed cases of COVID-19 in the area. The recommendations for this phase include avoiding large groups. For businesses that means looking at closing common areas and trying to operate remotely or with a drive-thru.
Several local businesses have already implemented that practice. Runza Restaurant was one of the first to close its front lobby and seating area, offering pick-up orders only. As of Wednesday, March 18, the lobby at Flatwater Bank will be closed but customers may still access full services at the drive up window. As quickly as things are changing there is a good chance that list has grown significantly between the time this was written and publication.
Dr. Dalrymple also suggested considering stages of staffing, and possibly staggering workers during Phase 1. "It is important to maintain open communication with your employees and with the hospital," she added. "Encourage your employees to maintain social distancing and actively monitor their own symptoms. And pay special attention to any employees considered high risk, such as older workers, anyone with heart or lung disease and those with a compromised immune system."
We would move into Phase 2, Dr. Dalrymple said, once there has been a confirmed or suspected case nearby. During this phase employees would be encouraged to work from home, strictly enforce social distancing, and possibly going into self quarantine.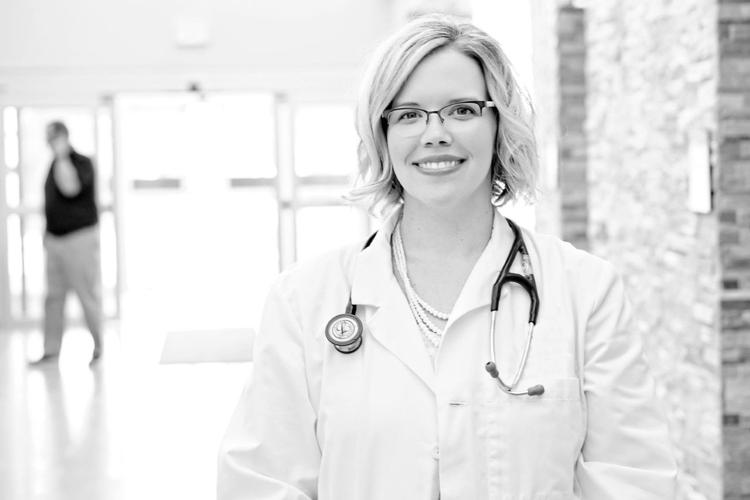 Phase 3 is the most serious level of action and would occur if the virus has been confirmed in the community and is actively spreading. Dr. Dalrymple encouraged all business owners and managers to have a plan, and practice it before it becomes necessary.
Sen. Matt Williams tapped in to the meeting remotely from his base in Lincoln, where the legislative session has now been postponed indefinitely. "This is real and is not a risk we can ignore," Williams said during the meeting. "But this kind of conversation can flatten the curve. The actions that each of us take can and will make a difference. If we as a community make these kinds of decisions together, people will be less panicky."
"We're lucky that we can look to experiences that have occurred in other parts of the globe and country, and how we can modify those behaviors," said Nate Wyatt.
He added that it is important for everyone to work together and be on the same page. "There are a million problems, we need to try to focus on the solutions."
One business owner present at the Tuesday meeting was Tom Shoemaker, President and CEO of Pinpoint Communications. He told the group his company has put together an education package in which they will offer free internet service to students' homes for 60 days.
"We know the importance of the education system and we are in full support of that," he said.
It is expected that planning and strategy sessions will continue throughout this week and in the weeks to come. All entities involved in the meeting agreed it is crucial to keep the public as informed as possible on the most recent updates.
"It's very easy to tell if you have under prepared for something," said Wyatt. "It's a lot more difficult to tell if you have over prepared."