Gothenburg Public Schools is welcoming five new teachers, two student teachers and one new administrator to the district in the 2020-21 school year. We came up with a few questions for each of them to help introduce them to our community
The questions we asked were:
Where did you grow up and attend school? Where did you go to college?
What made you choose a career in education, and why special education?
Have you taught in other districts, and if so, where and when?
What made you choose Gothenburg?
What are you most looking forward to this coming school year?
Do you have any thoughts on the challenges you may be facing in the
classroom this year due to the pandemic?
Family - spouse, children?
Hobbies and interests
Kassie Schuett
7-12 Special Education
Girls Basketball Coach
1. I was born and raised in Maxwell, attended Maxwell K-12 and graduated in 2011. I went to college at Chadron State College.
2. I chose a career in education because educators have so much to give. I have a love for hearing people's stories and understanding where they came from and helping them build to get where they want to be. I chose special education specifically because students with disabilities need more people to advocate for them and that's something that I can do by helping them reach their fullest potential.
3. I was at Maxwell as an administrative assistant for three years while finishing up my education degree. I helped with enrollment and different things like that. Once I graduated college I then served many roles. I was K-6 special education teacher, 4-6 physical education teacher, and technology director.
4. I chose Gothenburg because it was going to push me out of my comfort zone and by doing that it will help me grow professionally. I have also heard a lot of really good things about the school, administration, staff, and community.
5. I am looking forward to getting back into the classroom and creating a new normal. With the pandemic, it seems like it's been a really long time since I've been able to work more one-on-one with students and I'm excited to be able to do that again. I'm also excited to get to meet and start working with the rest of the Gothenburg Public Schools staff.
6. I think there will be many challenges that we face in the classroom due to the pandemic. But the really great thing about it is I'm not doing it alone. Everyone across the nation is going through the same challenges so it will be fun to learn new things and be able to adapt on a daily basis. It's only going to help me grow so much as a person.
7. No husband or children. I have a Toy Australian Shepherd- Kouey is her name.
8. I love to stay active and outside. I love playing, watching, and coaching all sports. Gardening, hiking, kayaking, attending MLB games are all my favorite things to do. Go Dodgers!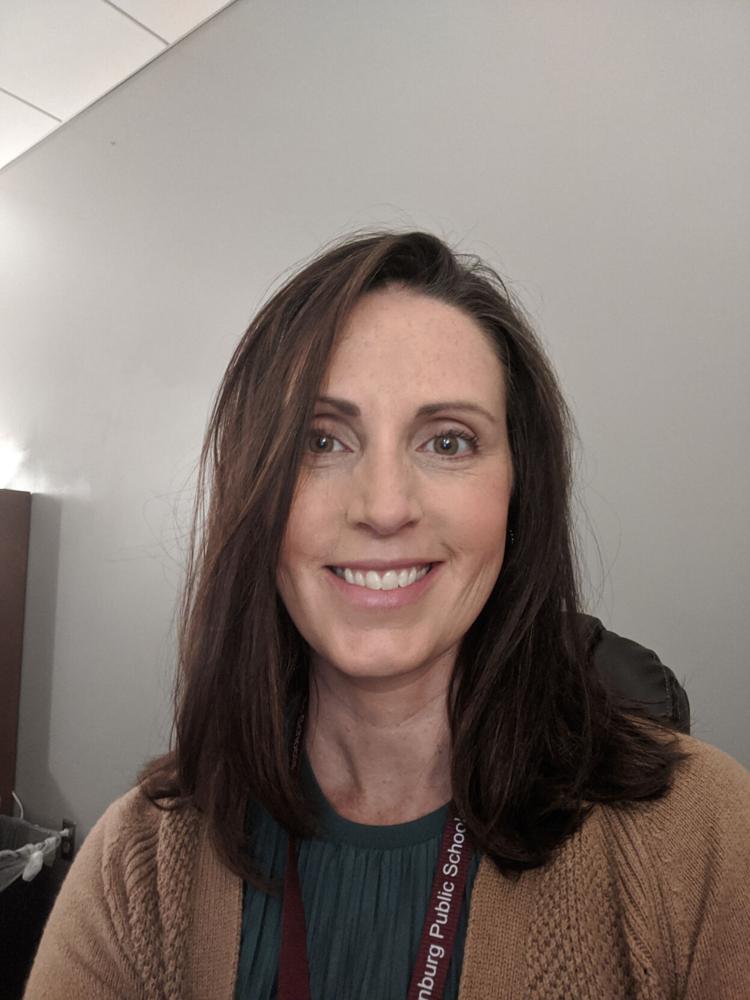 Tomye McKenna
Special Education Director
Assistant Principal
1. I grew up in McCook. I attended McCook Community College and the University of Nebraska at Kearney where I received my bachelor's degree in 7-12 English education and 7-12 history education. I received my master's degree in special education (2010) and a master's degree in Educational Administration (2020).
2. I grew up in a family of educators and saw from an early age the importance of education and helping others. Education is my passion - I love advocating for all students.
3. I spent 15 years in Lexington as a social studies, language arts, and special education teacher. After that, our family resided in Oshkosh. I taught social studies, English, and special education. I've spent 17 years teaching and was professionally ready to move to the next level. As an administrator, I'm looking forward to working with all school personnel to make a positive impact on the school population.
4. Gothenburg has a history of great schools and a strong community. My husband and I want to be part of that. We are now closer to our family and look forward to spending time with life-long friends in the area.
7. My family consists of my husband, John, and three children. Ethan, 21, is attending Hastings Community College. Aiden, 14, will be an 8th grader and Charlye Jean, 9, will be in 4th grade. My youngest children are thrilled to be attending Gothenburg Public Schools and look forward to participating in community activities.
8. In my free time, I enjoy walking, listening to podcasts and audiobooks, and spending time with friends and family. We are grateful for the warm welcome we have received and look forward to many years in Gothenburg.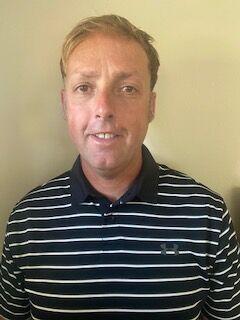 Kurtis Lathrop
7-12 Industrial Technology
1. I grew up in Kearney and went kindergarten through college there.
2. My parents are retired teachers and coaches, and at a young age I decided that is what I wanted to do too. I always enjoyed all the shop classes the most.
3. I previously taught in Gothenburg for 10 years. I taught in Gretna and Aurora the past three years.
4. I originally chose Gothenburg because of its location, size, and positive reputation. We want our son to grow up in this environment. It feels like coming home.
5. I'm excited to reconnect with the students and staff that I previously worked with, along with all the younger incoming students.
6. The most important thing will be to go in with a positive mindset and have the ability to adapt when necessary.
7. Wife- Amanda, Son-Hayes
8. My hobbies and interests include all sports, and everything outdoors from yard work and gardening to cycling and boating. I'm also a big fan of the Minnesota Vikings.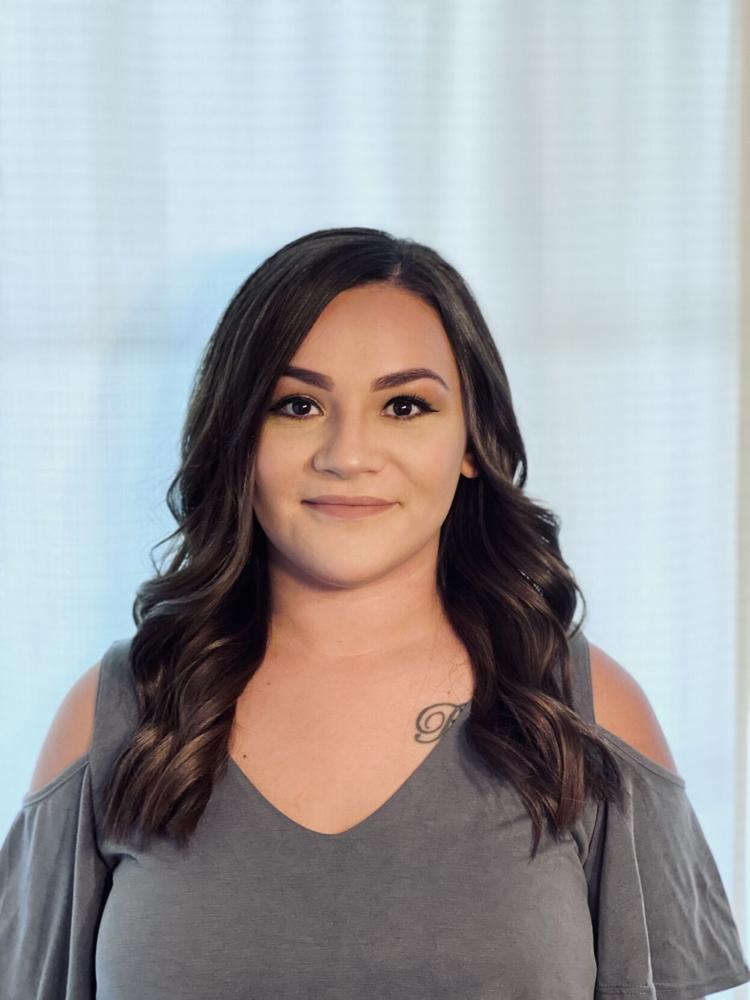 Tesla Nelson
Preschool Student Teacher
1. I was born and raised here in Gothenburg, but graduated high school in Crete. My family and I moved back here from Lexington in 2017. I am attending the University of Nebraska at Kearney.
2. I started working as a paraprofessional while living in Lexington, and learned how much I enjoy working with kids. There was one teacher in particular who inspired me with how thoughtful and caring she was with her students. I decided that one day, I wanted to have a classroom of my own and make a difference in children's lives as well.
3. I wanted to student teach in Gothenburg because I realize how great of a school it is and knew I'd gain some great experience. I also have already had the opportunity to work as a para in the preschool with my cooperating teacher, Melissa Bell, so that was a plus too.
5. This student teaching experience will certainly be unique, but I hope to make the best of it and hope it will push me to be the best teacher I can be.
6. I enjoy reading, fishing, playing softball, and just spending time with my husband and two daughters, as well as my extended family.

Erika Brown
2-5 Student Teacher
1. I grew up in Rocky Ford, Colorado. I have lived in Nebraska for about 11 years now and love it. I am attending Chadron State College.
2. What made me choose a career in elementary education is my love and passion for children. I have four of my own and am currently the Farnam Clovers 4H leader. I want to be able to shape the lives of young children, make a difference in the world, and lead them to a successful future.
4. After spending many hours of observation, days of substituting, and opting our children into the Gothenburg School district, I knew this was the school I wanted to complete my year of student teaching. The administration, staff, and teachers are incredible and welcomed my family with open arms.
5-6. I look forward to expanding my knowledge of education and learning from the best teachers. Due to the pandemic, I have been a little nervous of what this year will look like. I am hopeful that I am able to experience the classroom time with the teachers and students. I know that I will step in and help in every way possible.
7-8. My husband and I, along with our four children, enjoy riding horses and showing cattle.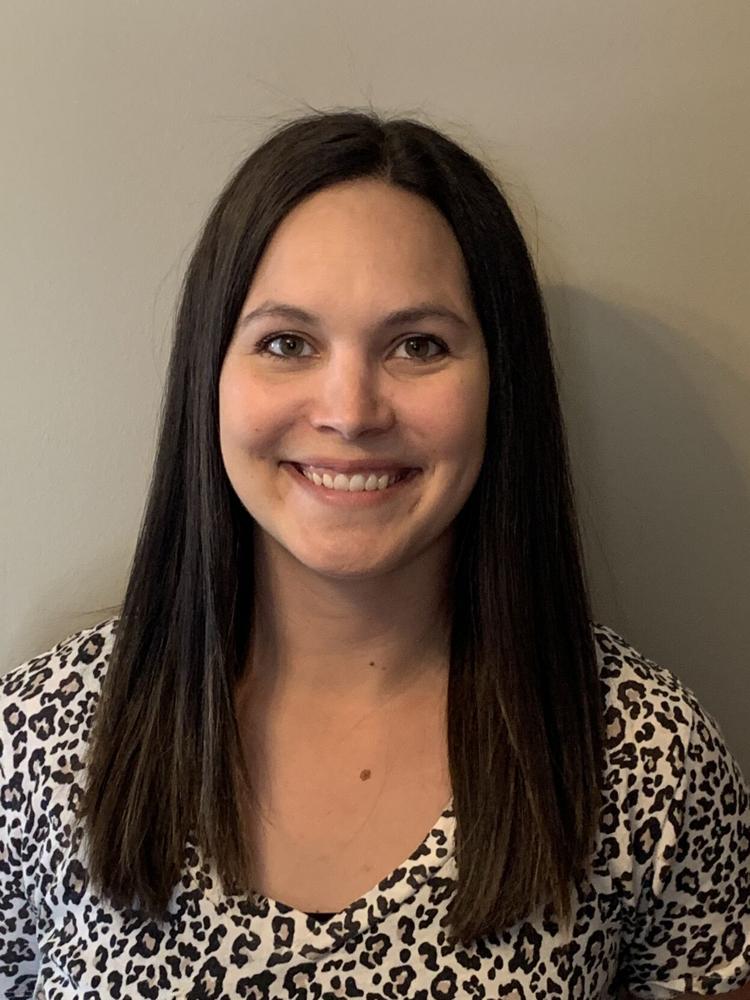 Kayla Paul
Kindergarten Teacher
1. I grew up and went to school in Cozad, and attended the University of Nebraska at Kearney.
2. In high school I was able to have a work study in the elementary. Seeing my teachers from elementary teach was inspiring. I worked at the after school program and really decided then that I would love to become an elementary teacher.
3. I have taught at Sidney Public schools from 2013-2018, and Kearney Public Schools from 2018-2020.
4. We are excited to raise our family in a small town. My husband Alex grew up here, and we love that our families are here and in Cozad.
5. I'm looking forward to teaching with the kindergarten team. I am also anxious to get back to work after being out of the classroom for five months.
6. This year will bring many challenges but I will keep an open mind and positive attitude and we will have a great year!
7. Husband - Alex Paul; Daughter - Josie (4); Son - Kendrick (2)
8. I enjoy spending time with my family, going to the lake, and playing/watching sports!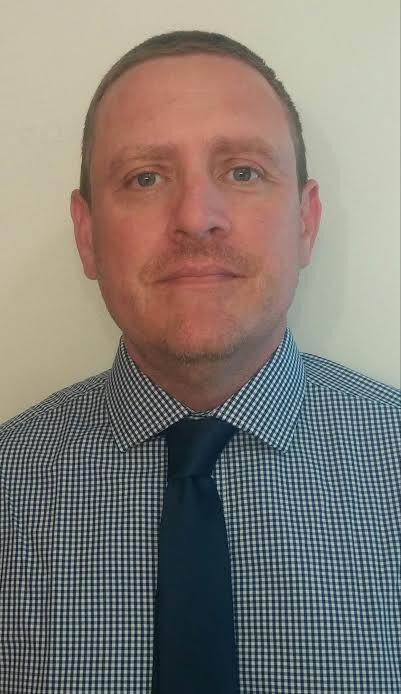 John McKenna
Computer Science & Business
1. I grew up in the Eastern part of the state. The Gothenburg area is where my father's side of the family was from. We moved back "home" when I was a freshman in high school. I graduated from Brady High School in 1996. I attended college at the University of Nebraska-Kearney.
2. A career in education provides an opportunity to affect real positive change/support for generations to come. As a teacher I am able to take an active role in my children's life that other careers didn't offer. Business and technology has always been a passion of mine. Technology is always changing and redefining itself. This means you will never be bored and always have something new to learn about.
3. I have spent the past two years of my career in administration as the elementary principal in Garden County. Before that I taught in Lexington for seven years. In Lexington I worked heavily with technology/education and was a member of their core technology team.
4. Gothenburg is a great town to raise a family. I have family and friends all over this area but regardless of that Gothenburg is a beautiful town.
5. Getting to know students, parents and my fellow teachers.
6. I would begin by saying that we will take every precaution to ensure safety. This year has been a crazy one to say the least. The pandemic is an unprecedented event, therefore, many unknowns are still out there. With that being said, I believe students should be in the classroom to get the maximum benefit out of their educational experience. I take my responsibility to my students very seriously and hope we can remain in a traditional classroom setting throughout the school year.
7. Tomye McKenna is my wife. She is a beautiful person...not sure how I lucked out on that one. We have three children together, Ethan is in college, Aiden will be going into 8th grade and Charlye will be a 4th grader.
8. We travel a lot over the summer for baseball. Other interests include hunting, camping, RVing, spending time at the lake, building computers, digital art, and spending time with family and friends.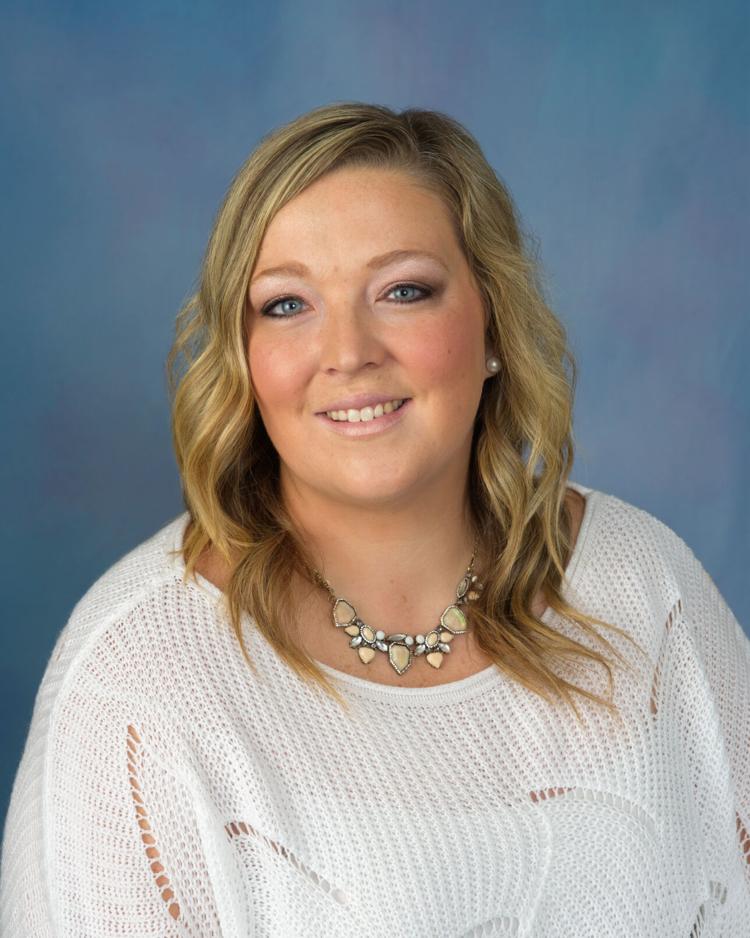 Kylee Malcom
Early Childhood Special Education
1. I was born and raised here in Gothenburg. I graduated from Gothenburg Public Schools in 2008. I attended the University of Nebraska at Kearney where I received my bachelors degree in 2012 and then I attended Concordia University where I received my masters degree in 2019.
2. I have always had a passion for children. Child development has always been intriguing to me. I knew that I wanted to be a teacher early into high school, however I wasn't certain on the specific age or area. Being a special education teacher allows me to serve a variety of ages, however early childhood has my heart at this point in my career! Every day is different and brings its own challenges and triumphs which keeps me on my toes. If I had to go back and do it over, I would choose education time and time again. We, as educators, have a direct impact on the future generation and the relationships that are built are absolutely amazing!
3. I started my career as an Early Childhood Special Education Home-Based Teacher in Lincoln Public in 2013. I was employed with Lexington Public Schools for five years as a Kindergarten teacher as well as a special education teacher. This past year I was a special education teacher for Cozad Public Schools, serving specifically in early childhood. I look forward to the rest of my career being spent at Gothenburg Public Schools!
4. Once a Swede, always a Swede! I love that Gothenburg is such an innovative place but still has the tight-knit small town feel. We have a lot to be proud of here!
5. I am looking forward to the relationships that I will build with students, families, staff, and the community.
6. In regards to the pandemic, I feel that as educators we were given a gift called flexibility. We have a great administrative team leading us in what they feel is best. I plan to put my trust in them and be adaptive to the ever changing situation.
7. Husband: Brennon Children; Maddux (1st grade) and Sloane (preschool) and a charcoal lab named Zouri.
8. I enjoy golfing, boating, being outdoors with my family, crafting, concerts, and Husker athletics.
The new staff is completing orientation this week with the first day of school scheduled for Aug. 13. Dr. Todd Rhodes is expected to announce next week the district's plan for what going back to school will look like for staff and students.