Editor's Note: Gothenburg is an evolving progressive community, and whether you are new to town or have lived here all your life we want to take the opportunity to introduce you to some of your community and civic leaders. This week we will meet the members of the administrative team of Gothenburg Health. We asked each of the administrators to answer the following four questions:
1) How long have you been with Gothenburg Gothenburg Health?
2) What are the primary duties of your position at GH?
3) What do you see as the best features or biggest assets of our medical facility and/or community?
4) What motivated you to pursue a career in this field, and what inspires you to keep going?
Michael "Mick" Brant, Chief Executive Officer: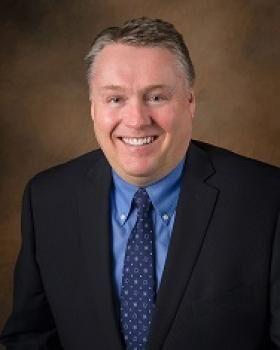 Mick is an innovative and transformative trailblazer in rural healthcare that has worked in the industry for more than 20 years, with the last nine years at Gothenburg Health. A native of Yuma, Colorado, Mick received his BS from Colorado State University and MBA from the University of Colorado.
Mick's most significant and recent action involved spearheading a major $31.1 million renovation and expansion at GH. Mick also played an essential role strategically incorporating an innovative $5 M, privately funded, and medically integrated YMCA into this construction project.
Beyond dramatically growing the organization and implementing a myriad of forward-thinking changes, Mick has not done so without being ever mindful of strengthening Gothenburg Health's financial viability. Gross revenue at Gothenburg Health has more than doubled over Mick's tenure, driven by growth such as more than a 200% increase in lab tests and over 100% increase in MRIs. Inpatient volume has also been maintained, while annual newborn volume has also more than doubled.
Additionally, GH has not formally recruited a family practice provider since 2014 due to the facilities' strong reputation and ability to organically draw in new providers while retaining existing providers. Mick is not afraid of a challenge and never has the mentality that Gothenburg is too small or rural to achieve great healthcare goals. The positive impact of Mick's accomplishments will influence the community of Gothenburg for generations to come.
Becky Jobman, Chief Planning & Development Officer: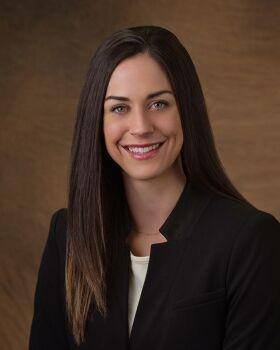 I have been with Gothenburg Health for five years. I wear several hats! I'm responsible for the organization's marketing and communication efforts. I also oversee several departments, including Lab, Diagnostic Imaging, Senior Life Solutions, Sports & Medical Rehab Services, and Corporate Wellness. Finally, I'm the Hospital Foundation's Executive Director.
Gothenburg Health offers small-town charm with "big-city" amenities. Our facility is modern and spacious but also very relevant for the care and services we provide. At the end of the day, though, our team of clinicians and support staff really make it all happen. We are beyond blessed to have such a committed and hard-working group of individuals working at Gothenburg Health.
When I interviewed for my job five years ago, I had been working in the ag industry since college. The job initially attracted me since it was a perfect opportunity to work and invest in the community I lived in. The community engagement piece and the extraordinary care we provide to our service area continue to inspire and connect me to the work I do each day.
Tinna Therien, COO/Senior Director Ancillary Services: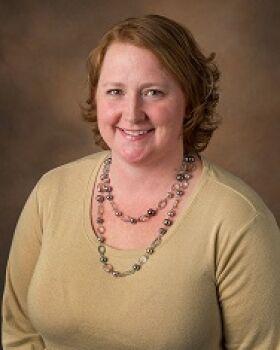 As of this past June I have been at Gothenburg Health for eight years. I am the Chief Operating Officer or COO at Gothenburg Health, and am an RN as well. My direct reports include the leaders of the Clinical Informatics Department, Acute Care (Emergency Dept, Labor and Delivery Services included), Quality/Risk and Compliance, Cardio-Pulmonary Rehab Department, Specialty Clinics, Primary Care Clinics and Population Health Programs.
One of my most important duties at GH is to be a leader on behalf of the cultural atmosphere we strive to create; both for our patients and our employees. It's my belief that the better we operate as a team, the stronger and healthier our culture is, the better we will serve our community. To sum up the most tangible aspect of my job, I work with teams to improve processes and our healthcare delivery systems to ensure the best possible outcomes and experiences for our patients.
The collaborative teamwork and thoughtful planning that went into the design of this building is, I think, its best attribute. Teams made up of different groups from the community were consulted throughout the process of designing this "Pillar of Hope and Healthy Living", ensuring that every corner of the facility was sculpted through the lens of the people it was most meant to serve, our patients and our community. We built this place together with our futures in mind.
Although the new building is amazing, at the end of the day it's just bricks, cement, paint and glass.. .the real treasure is what we put inside the building; and that is the most aligned, passionate care giving team I have ever had the blessing to know and be a part of.
I think a service oriented career was always in the cards for me. I enlisted in the Army Reserves at 18 to serve and protect the people I loved and this great country. I knew that afterward I would go to college to be a middle school science teacher, guiding and investing in the next generation.
But… in my 20's I had my first personal medical experience; I had my first son. Looking back on the teams of people that supported and guided me through that transition into parenthood - I couldn't imagine a more meaningful way to spend my life, than closing the gap between fear/pain and peace/healing. I transferred my teaching credits into a nursing program and the rest is history.