Every 12 minutes someone in America dies by suicide. That is a difficult figure to wrap your head around, isn't it? In many cases, friends and families affected by a suicide loss (often called "suicide loss survivors") are left in the dark. The stigma often associated with suicide can leave family members feeling like they can't talk openly about their experience.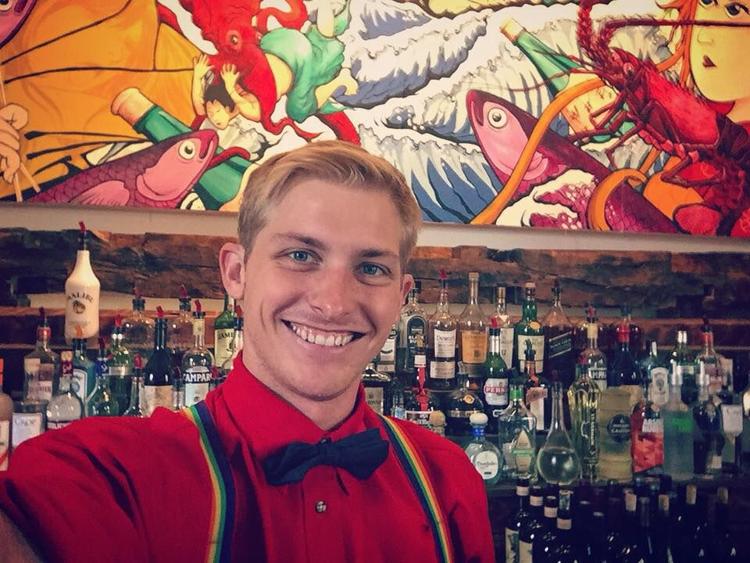 Some, however, do share their story in an effort to try to help others - to raise awareness and prevent another family from having the same tragic experience. Kyle was 29-years-old when he lost his battle and became the victim of suicide on March 1, 2019. He was an accomplished dancer with a smile that lit up the room - and was very, very loved. It's easier to become complacent when all we hear is statistics. But Kyle, like all the hundreds who die from suicide each day, was not just a number.
September is National Suicide Prevention and Awareness Month - a time to share resources and stories in an effort to shed light on this highly taboo and stigmatized topic. This month is a time to reach out to those affected by suicide, raise awareness and connect individuals with programs and available services to help.
Gothenburg Health's Senior Life Solutions (SLS) program is working to raise awareness and educate the community on the risk factors and warning signs of suicide. Talk of suicide should never be dismissed. And suicide does not discriminate - it affects people of any age, gender, race or religion.
"Suicide ranks as the tenth leading cause of death in the U.S. and is tragically ranked as the ninth leading cause in Nebraska with 271 deaths reported in 2017. The SLS team is here to make everyone more aware of Suicide Awareness and more importantly - Suicide Prevention," said Cassie Hilbers, Gothenburg Health's SLS Program Director. "We've placed 271 pinwheels in the lawn outside of the YMCA entrance to honor those lives lost in Nebraska. While SLS is geared primarily to the senior population, we work to raise awareness of mental health for all age populations. Our goal is to engage and educate our community on the importance of emotional well-being each and every day - at any age."
According to the Suicide Prevention Lifeline, there are risk factors and characteristics that we should all be aware of which make it more likely that someone will consider, attempt, or die by suicide. Those include: a preexisting mental disorder; alcohol or substance abuse disorder; impulsive and/or aggressive tendencies; major physical illness; job or financial loss; loss of relationship(s); access to lethal means; and lack of social support and sense of isolation.
"The stigma associated with asking for help and a lack of healthcare, especially mental health and substance abuse treatment can also pose as risk factors to an individual," Hilbers said. "We work to lessen the stigma and increase access to behavioral healthcare."
Often those left behind struggle to come to terms not only with the loss of a loved one, but what they may have missed or could have done to prevent it. That is the case with Kyle's family as well. Last week in honor of awareness month, his sister shared her feelings on social media.
"I have spent countless hours trying to figure out how I could have changed this outcome. I have asked why 9,286,174 times. Tomorrow would have been your 31st birthday and this week has been extra hard. Of all the emotions I have gone through since you've been gone... the one that is the strongest is my love for you. You had the brightest light in you and you spread it all over the world. It continues to shine bright... I see it all the time in all the posts of your friends and loved ones. The impact you had on everyone around you was enormous. I am not an expert on any of this and I'm probably the last person to offer advice about prevention... but what I do know is that we have to try. We have to step up and we have to be there. Never stop checking in. Never stop telling your friends and loved ones that you love them. You never know what someone may really be going through... Always be kind to those around you. Please don't hesitate to reach out for help 1-800-273-TALK (8255). I hope no matter what is going on in your life, you find the strength to #keepgoing."
Full disclosure: Kyle was my nephew. This really can happen to anyone.