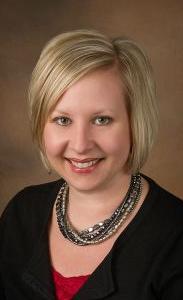 While for many individuals the holidays mean celebrations with family and friends, for others this time of year can be a reminder of lost loved ones. Lack of access to family traditions and other changes may bring about stress and anxiety.
According to the National Alliance on Mental Illness, many people can experience feelings of anxiety or depression during the holiday season, and people who already live with a mental health condition should take extra care to tend to their overall health and wellness.
A recent survey showed that 64% of people with a diagnosed mental illness report that the holidays make their symptoms worse.
Gothenburg Health's Senior Life Solutions (SLS) is a program that offers intensive outpatient group therapy for older adults struggling with depression and anxiety.
This group of age 65 and older individuals has unique needs, and this program helps them navigate difficult life transitions and regain their quality of life - not just during the holiday season, but year-round.
"Our SLS team is here to make everyone more aware of the importance of recognizing holiday blues," said Gothenburg Health's SLS program director Cassie Hilbers. "While the primary focus of SLS is the senior population, we strive to raise awareness of mental health for all age populations. Our goal is to engage and educate our community on the importance of emotional well-being each and every day—at any age."
Tragically, suicide is the 10th leading cause of death in the US, accounting for almost 45,000 deaths each year. "While this is often viewed as 'the most wonderful time of the year', it's so important to recognize loved ones that are struggling and support them during this particularly challenging season," said Hilbers.
For some, the holidays can bring on temporary depression, and for others, it may be chronic.
If you or someone you know is struggling with symptoms of the winter blues or a difficult life transition, contact the Gothenburg Health Senior Life Solutions program at (308) 537-1030.