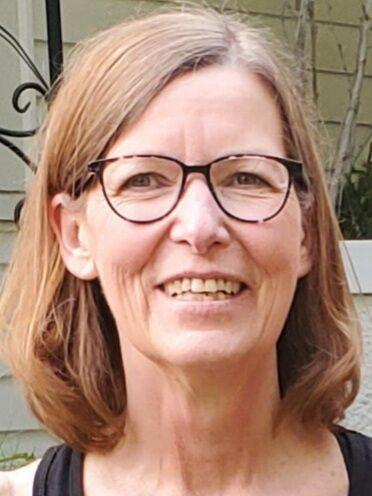 Lois A. Shea, 57, of Gothenburg died Oct. 5, 2020, at Cozad Community Hospital. Lois was born May 8, 1963, in Cozad to Elvin and Imogene Hansen Buss.
Lois attended school in Cozad and graduated from Cozad High School in 1981. She then went on to a business college in Denver, Colorado. Her first job was at Paulsen Building and Supply in Cozad after college. Lois went to work for Bellamy Grain and All Points Cooperative for over 12 years. She was employed at Peterson's Supermarket in Gothenburg for 17 years and was currently employed at Flatwater Bank in Gothenburg working as a loan clerk.
Lois married Thomas Shea on March 14, 1996, in Las Vegas, Nevada. To this union one son, Matthew was born. She was a member of  First United Methodist Church in Gothenburg. She loved attending her son's activities at school and was very active in her son's life. She loved taking long walks with her dog, and enjoyed kayaking.
Survivors include husband, Thomas E. Shea of Gothenburg; son, Matthew Shea of Gothenburg; sister, Cindy (Dan) Finnegan of Cozad; brother, Tim (Kim) Buss of Cozad; brothers and sisters-in-law Robert Shea and special friend Madonna McGovern of Alexandria, Virginia, Jim Shea of Holdrege, Lisa (George) Hendricksen of Cozad, Amy Oxford of Broken Bow, Bill Shea of Fremont and Sally (Paul) Schumacher of Omaha; two aunts, Arlene Beans and Joyce Wolf, along with numerous cousins, nieces, nephews and friends.
Lois was preceded in death by her parents, Elvin Buss and Imogene Buss; brother, Marc Buss, and brother-in-law, Jerry L. Shea.
Visitation will be held at Blase-Strauser Memorial Chapel in  Gothenburg on Sunday, Oct. 11 from 4 - 6 p.m. with the family present. Services will be held at the First United Methodist in Gothenburg on Monday, Oct. 12 at 1:30 p.m. with Pastor Grace Gichuru and Pastor Doug Smith officiating. Burial will follow in the Gothenburg Cemetery. Memorials may be given to the American Cancer Society and or Central Plains Home Health and Hospice.  
To sign the online guest book, go to www.blasestrauser.com.