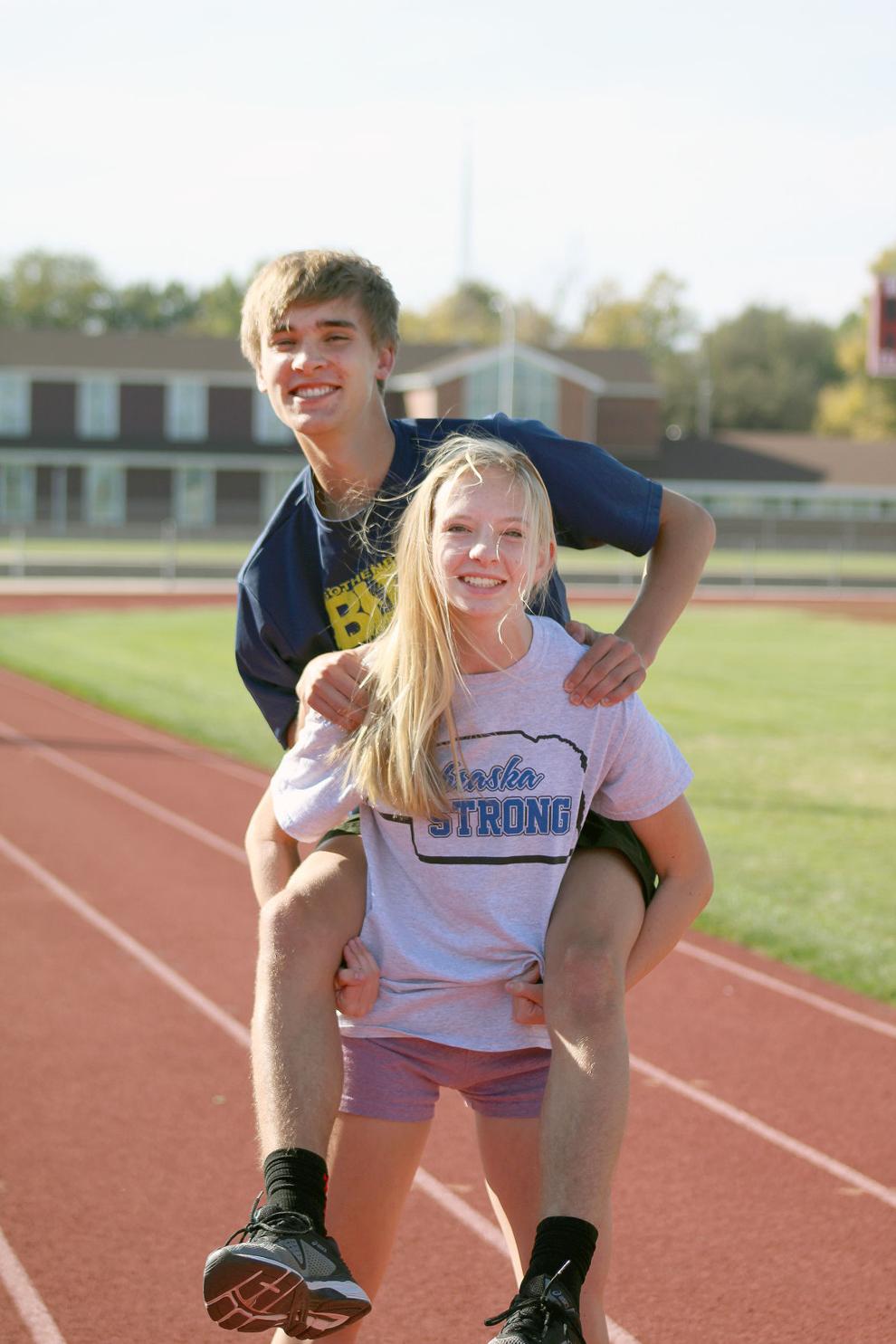 Fresh off a win Oct. 17 in the C-4 District Meet in Ogallala, Gothenburg High School's William Anderson is set to take on top-tier runners from across the state in the Oct. 25 Nebraska State Cross Country Meet in Kearney.
Arissa Ackerman, who placed 11th in the girls' competition in Ogallala, also will compete in the statewide meet at the Kearney Country Club, 2800 19th Ave. in Kearney.
"We would have loved to have a few more qualify for the state meet, but we got some great races out of the kids, and I'm proud of how they did," Coach Tony Neels said.
Of the six competitors for the Gothenburg High School boys' team, Anderson, Camryn Klintworth, Trenton Peterson and Abel Flores posted times that showed great improvement from earlier in the year.
The girls' race saw individual victories as well. Ackerman ran her season-best race of the season, finishing in 22:13.
Shania Wear placed 21st, senior Neligh Andersen posted 32nd place finish.
Madison Bogus, who has been nursing a calf injury, finished in 24:40 and sophomore Mayka Chuquiure ran a 25:30, nearly 4 minutes better than her first race of the year.
As he prepares Anderson and Ackerman for the biggest race of their season, Neels said that the Sept. 30 University of Nebraska Kearney Invitational was a good race to give the Swede runners a taste of what the state meet would be like.
"The UNK meet has tons of runners," he said. "It was a mass of humanity at the start of those races."
Ackerman placed 34th at the UNK Invitational, and Neels said he expects her to improve her time and use the experience she has on the course to have a higher finish.
Anderson placed third at that same invitational. Neels said his plan for the week leading up to the state meet was to draw more out of his junior runner.
"I want to challenge him to get out in front of some people and see what he does outside of that comfort zone," Neels said.